Write about Beer. Read about Life. BeerBlogWonks, the Beer Blog Community.
Date: Sun, Nov 23, 2008
Many have you been asking, now you can see what will be there in Pioneer Courthouse Square.
Checkout <http://www.holidayale.com/thebeers.php>
The Promoter writes:
I could go on, but I think the site says it all. Same address www.holidayale.com all new look.

See you there for a beer!

Dave Dronkowski
Date: Sun, Nov 2, 2008
announces Wednesday opening with rare vintage beers
The Holiday Ale Festival is giving beer lovers a gift by opening one day early, and rewarding those who come with a selection of rare and vintage kegs. The 13th annual Holiday Ale Festival will take place Dec. 3 through 7 at Pioneer Courthouse Square, located at 701 SW Sixth Ave. in downtown Portland. Hours for the event are 3 to 9 p.m. Wed., 11 a.m. to 10 p.m. Thurs. through Sat., and 11 a.m. to 7 p.m. Sun. The event has also expanded, increasing its capacity to better accommodate the crowds.

In addition to the three-dozen specialty winter beers that will pour all five days, the festival will tap a limited selection of hidden treasures on opening day; once they run dry, they're gone. Beer aficionados can look forward to tasting 2005 Samichlaus, the strongest lager in the world; BridgePort Old Knucklehead, Fred Eckhardt Vintage No. 11; 2006 and 2007 Jim, a strong ale blended specifically for the festival by director Preston Weesner and Hair of the Dog Brewing Co.; 2007 Scaldis Noel from Brasserie Dubuisson; 2007 Allagash Curieux, a Belgian tripel aged in Jim Beam barrels; and 2007 Anchor Foghorn, among others.

These rare beers will join the festival lineup of winter warmers, most of which cannot be found outside the event. Among the highlights, look for Alameda's Papa Noel's Special Reserve, Cascade Brewing's Drie Zwarte Pieten "Sangnoir", Deschutes' Mirror Mirror Barleywine, Collaborator Hallucinator, Firestone Walker's Velvet Merkin Stout, Full Sail's Dry Hopped Wassail, Golden Valley's Oaken Bomb, Hopwork's Noggin Floggin Barleywine, Lagunitas' Black Pepper Chocolate Stout, Lompoc's Brewdolph, New Belgium's Abbey Grand Cru, Stone's Smoked Porter with vanilla beans, Rogue's Yellow Snow IPA, Sierra Nevada's Bigfoot Ale, Pyramid's Snow Cap'n & Tennille, and Track Town's Oak Rum Stout. A complete list is available at www.holidayale.com.

Admission into the venue is free. To taste beer, the purchase of an initial $20 tasting package is required, which includes a souvenir mug and 10 beer tickets. It takes four tickets for a full mug of beer, or one ticket for a taste. Additional beer tickets can be purchased for $1 apiece. The festival stops selling beer tickets one-half hour prior to taps closing. The Holiday Ale Festival is for ages 21 and over.

Despite being held outdoors in the chilly month of Dec., more than 15,000 festival attendees stay warm and dry under a large clear-topped tent that covers the venue. Gas heaters create a cozy ambience beneath the boughs of the region's largest decorated Christmas tree. In addition to beer tasting, the festival also features on-site food, event merchandise, complimentary root beer for designated drivers, mead sampling, and seasonal background music.

Returning to the event is the fifth annual Belgian Beer Brunch taking place on Dec. 7 from 10 a.m. to Noon on the upper level of Pioneer Courthouse Square. The auxiliary event features European pastries, meats and cheeses to accompany an assortment of Belgian winter beers not available at the festival itself. Tickets cost $35 and are available at www.holidayale.com.


About the Holiday Ale Festival
The Holiday Ale Festival is the most prestigious winter beer sampling opportunity on the West Coast, and is a joyous tradition among beer lovers who treasure the big beers of winter. Held outdoors in the chilly month of Dec., the festival pours more than three-dozen robust winter craft brews, the majority of which have either been created specifically for the event, or are vintage or reserve beers not available in the general market. For more information, visit www.holidayale.com or call 503-252-9899.

Date: Tue, Oct 14, 2008

Hello, great readers of Guest on Tap. This is Angelo, local Portland beer writer. I would first like to apologize for not putting a post up here in sometime. I have been jumping headlong into my very own website, BREWPUBLIC. As a contributor to Guest on Tap, David Dronkowsi's noble work, I have had the opportunity to put my thoughts on beer and have you read them. I can't thank Dave enough for all that he has done for me. I still plan on poking my head in here and adding a post now and then, but if you are interested in checking out my writing in a larger capacity, please visit http://Brewpublic.com I hope you will like what you read there. Currently there are reviews of new breweries, brewpubs, and some humorous rants. I guess, this post is to inform you that I have this new site and promote it. Thanks for your time and readership. If you have a desire to post here, please contact Dave@guestontap.com If you would like to shoot press, comments, or hate mail my way, you may do so at angelo at brewpublic dot com. Prost!
Date: Tue, Sep 2, 2008


The third annual Muddy Boots Organic Festival is happening September 5 and 6, 2008 @ St. Philip Neri Church at 2408 SE 16th Avenue (near 18th & Division) in Portland, Oregon.

The theme of this year's festivities is "nurturing growth from seed to soul."

The annual Muddy Boot Organic Festival is a city-wide festival celebrating local organic foods and sustainable living in Portland, Oregon.

The festival will feature local organic brews from companies such as Roots Organic Brewing and Hopworks Urban Brewery in Portland.



Under the sunny skies of early September, people from the Portland Area will experience a vibrant and enriching event. With live music, wine, and food you will experience an event like no other in Oregon. The booths, workshops, speakers and walking tours of local sustainable projects will allow you to share in the experience of living naturally.

The festival will spotlight a variety of local music, organic food, and many interesting workshops. For a list of these great events, go to: http://www.muddyboot.org/schedule.php
Date: Fri, Aug 29, 2008


From the good folks at Fort George Brewing:

Summer may be ending, but things are just heating up on the coast! You'll have a chance to taste some of the best craft beers the region has to offer in Astoria at the 7th annual Pacific Northwest Brewcup this September. Festival organizers aim to have a variety of beers, which are new and diverse to the coastal beer drinking community.

The focus of this year's festival is to promote handcrafted artisan brews. An estimated three-dozen northwest microbreweries will have beers available for sampling. Root beers and ginger ales will also be available, making this a family-friendly event. There will be food vendors, three days of live music, and an opportunity to vote for your favorite beer.

This year, organizers from the Baked Alaska Restaurant are joining forces with Astoria's newest brewery, the Fort George Brewery + Public House. The Fort George hopes to make this an especially brewer-friendly event, and is inviting other regional brewers to participate and attend.

Proceeds from the festival will go to the Clatsop County Food Bank. Nearly one third of the county's residents tapped into the food bank last year to help their families. A new food pantry is in the works to meet the growing need and volunteers are gearing up for a long winter, providing to families in especially tough economic times.

The Pacific Northwest Brewcup takes place in downtown Astoria September 26th, 27th and 28th at the Astoria Public Plaza on Duane between 11th and 12th streets.

For more information log onto www.fortgeorgebrewery.com or call (503) 325-PINT and ask for Jack or Chris.


Date: Fri, Aug 29, 2008


Helgaweizen
This super-refreshing German Hefeweizen features a tart wheat character, banana aroma, and a clove-like spiciness. Helgaweizen derives these wonderful flavors from imported German malt and yeast. No fruit or spices were added. This style is a perennial favorite at the brewery. It is historically correct to serve it with or without a slice of lemon- try it both ways. Prost!
5% ABV 13 IBUs O.G. 11º Plato
(available at Pizza Co)


Straight Up IPA
No smoke and mirrors here- this is just a good 'ol fashioned Straight Up IPA. We took some of our favorite malts and favorite hops and brewed them up into this simply delightful combination. In a world of crazy big IPAs (yeah we love 'em too!), this beer offers traditional, good-time, beer-drinking fun.
6.2% ABV 60 IBUs O.G. 14.5º Plato
(available at 51st)


Tre Otto Amber
To celebrate 8-8-08 we brewed Tre Otto - an American Amber Ale with Liberty and Cluster hops. Expect a balanced ale with a slight toasty and fruity character offset nicely by an American hop character.
5.7% ABV 45 IBUs O.G. 13º Plato
(available at 51st and NW locations)


Weizenbock
Our Weizenbock is a complex beer with that distinctive Bavarian wheat flavor. The aroma reminds one of bananas and apples while the finish is spicy with cloves. Wheat malt and yeast give a distinctive haze to this stronger and darker hefeweizen.
6.5% ABV 10 IBUs OG 16° Plato
(available at Pizza Co)


Liberty Red Single Hopped Ale
The seventh beer in our series of single hop Red Ales, Liberty Red brings us the wonders of the Liberty hop. Liberty hops are the American version of the German Hallertau and are known for their aromatic properties and mild bitterness. This beer features a nice citrus flavor with subtle earthy tones. Liberty Red is hopped like an American Pale Ale, with medium bitterness and a bit of dry hop aroma.
6.0% ABV 48 IBUs O.G. 14º Plato
(available at Pizza Co.)
Date: Thu, Aug 28, 2008
By the Bottle, Southwest Washington's premiere beer shop has announced that it will be open on Sundays 11am-4pm starting August 31st, 2008. The small shop started in 2006 with less than 100 beers and has grown to near 1,000 at last tally. Next door to Salmon Creek BrewPub @ 104 W. Evergreen in downtown Vancouver.


BTB owner Arlene Nunez loves helping customers find the right brew(s)

Owners Dave and Arlene Nunez have many beers from around the world including many that are unavailable in Oregon due to state mandated distribution laws. If you haven't been to By the Bottle, go check out what you've been missing.

Prost!



By the Bottle owner Dave Nunez (center) with Laughing Buddha brewers Joe Valvo and Chris Castillo
Date: Wed, Aug 27, 2008
By Angelo M. De Ieso II



Brewers Jeff Edgerton (left) and Karl Ockert (right) add fresh hops to the hop jack at BridgePort.

On Tuesday August 27th, 2008 BridgePort brewers fired up their hop jack and poured a massive amount of whole cone Centennial hops fresh off the vine. 250 pounds of large, sticky, lupulin-rich green hops per brew (about 67 barrels constitute one brew)were used. This was in addition to between 75 and 80 pounds of pellet hops used for bittering the base beer. This beer according to brewers Karl Ockert and Jeff Edgerton was similar to the original Blue Heron recipe from the '80s...only a bit bolder.


The brewing process began as plump Centennials--some more than three inches long--were harvested at BC Hop Farm in Woodburn, Oregon. Centennials are dual-purpose hops used by many brewers for both bittering and aroma and impart a pungent, citrus-like flavor and aroma. The 2008 BridgePort Hop Harvest ale will brew to around 7% ABV and will possess a green, earthy flavor profile. In total, 255 barrels of this year's Hop Harvest will be brewed. The beer will be available in 22-ounce bottles following a release party at the BrewPub on September 6th at 6PM. For more information, visit BridgePort Brewery at 1313 N.W. Marshall St. call 503-241-7179 or go on-line to www.BridgePort.com


BridgePort brewmaster Karl Ockert with fresh Centennial hops in the jack.
Date: Wed, Aug 27, 2008
BIERBEERPIWO is a podcast with some interviews of brewers and beerfolks. Yesterday at the Green Dragon Bistro and Pub, I interviewed Oakshire Brewing's Todd Friedman.

bierbeerpiwo.mypodcast.com


Oakshire head brewer Todd Friedman
Date: Tue, Aug 26, 2008
Tuesday Aug. 26th @ Green Dragon Pub and Bistro
6PM
Meet the brewer (every Tuesday)

Oakshire Brewing from Eugene, Oregon (formerly Willamette Brewing) will represent their lovely brewery. Brewer Jeff Althouse will be on hand to discuss his product with patrons.

Try Oakshire's Espresso Stout with one shot of espresso per pint. Wow!
Date: Tue, Aug 26, 2008



Evelyn's Imperial Sunshine is a self-proclaimed "big and beautiful double IPA" brewed in celebration of the birth of Master Christian's first daughter, Evelyn Sunshine Ettinger.

7.6% ABV 100+ IBUs

In addition to this new IIPA, the brewery also has a Secret Alt on tap as well as another alt and a biere de gaard selected from a recent homebrewing competition. Hopworks will also be releasing their delicious red ale soon.

More to come...
Date: Thu, Aug 21, 2008
By Angelo M. De Ieso II




Far from the majority of Oregon's craft beer community, Barley Brown's is one of the eastern-most breweries in the state, not to mention one of the best. At home in Baker City, the brewery is not the most likely spot for full-bodied craft beers with rich hop and malt profiles. Sitting off Interstate-84 about 45 miles east of La Grande and a few hours from the Idaho border, the high desert city is rich with history and 19th Century architecture. Once Oregon's most populated community during the bustling Oregon Trail days, Baker City today is a laid back blue collar community of farmers and small business owners. Proprietor Tyler Brown, with his parents came to Baker from Connecticut in 1974 when their automobile broke down on the way to Seattle. The family liked the town so much, they decided to call it home. The building at 2190 Main Street in the heart of Baker wad erected as Gwilliam's Bakery, in the 1940's. Brown's parents bought the property in 1976 and ran a bakery there until 1983. Tyler took over the space in 1998 and converted it to Barley Brown's in June of that year. Since then the quaint brewpub has grown into a thriving local stop for tasty pub fair and undeniably delicious brews. With the help of current brewer Shawn Kelso (who is also a professional painter), Bailey Brown's has become a destination for beer lovers everywhere. The brewery has received numerous accolades including 10 medals at the N.A.B.A. (North American Beer Awards) in 2008, following five in 2007, eight in 2006, and two in 2005--the first year the brewery entered the contest. In 2006, Brown's Tumble Off Pale Ale (aka AM Pale Ale) won one or the most prestigious awards in America, a gold medal at the Great American Beer Awards. The brewery is especially well recognized in its area, locally being voted the best burger, best place to take a friend, and for having the best server by the Baker City Herald's readers. Further, Historic Baker City awarded Barley Brown's with a Downtown Business Success Award. With the tremendous success of the cozy establishment, comes a lot of pride in the business and a humble approach to the trade by Tyler Brown. He recently answered some of my questions over some hoppy treats.


Tyler Brown and brewer Shawn Kelso @ Barley Brown's

Angelo De Ieso II: What spawned your interest in craft beer and brewing?

Tyler Brown: Swiping good beer out of my parents restaurant when I was younger, and a home brew kit, that was put to use in the restaurant kitchen in the early days on slow nights.

AD: How did the brewery come to life?

TB: A dream, a restaurant in need of a facelift, and an IPO of our local bank...


Head brewer Shawn Kelso


Barley Brown's owner Tyler Brown

AD: You are so far away from the majority of Oregon's craft beer community. What is it like doing what you do where you do it?

TB: Sometimes it takes a week to get a malt order from Portland... I don't make it to Portland very much so I don't know what we're missing. We have loyal brewery friends that fill a shelf in our cooler with growlers and bottles of beer from brewers all over Oregon.

AD: Do you have any connections or interaction with the other breweries in the "area" (Terminal Gravity, Beer Valley, Idaho etc)?

TB: Pete (Ricks)from Beer Valley usually stops in on his way through, and I try to do the same. Also have got to know Josh King the brewer at Sockeye Brewing in Boise pretty well. The Boise Brewers refer a lot of friends to our place if they are going our way. Dean (Duquette) from TG (Terminal Gravity) was in the other night, we're a long twisty road apart from Enterprise--a perfect road if you're on two wheels.

AD: What do you foresee for BB's in the future? Expansion? World Domination?

TB: We will keep on making the best product we can. Expansion... why not?!



Stop by Barley Brown's Brewpub in Baker City and enjoy a wide assortment of flavorful brews and delicious food. For more information go to www.BarleyBrowns.com


Barley Brown's high alpha hopped Imperial IPA and Double Whiskey Malt!
Date: Wed, Aug 20, 2008

Taste Snoqualmie Falls PGA Amber, Steam Train Porter, Copperhead Pale Ale, Wildcat IPA, & Summer Beer, and chat with Janelle Pritchard, brewer from this special brewpub in Snoqualmie, Washington. Snoqualmie Pale Ale & a rare Cask Conditioned keg of Wildcat IPA on draught. The cask will be Thursday night only! Bottles to take home on sale. This tasting is Thursday August 22 from 6-8PM.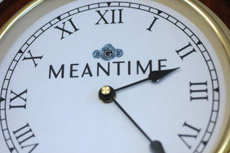 Tuesday August 26, 2008 from 6-8PM Meantime Ales Tasting and meet the brewer.
Meet Alastair Hook, the Brewer of Meantime Ales from Greenwich, England. Alastair will give a brief talk about his brewery and beers in the Biercafe at 6:30 and we'll be pouring tastes of his IPA and Porter from 6-8PM. Sale on the bottles during the tasting.



All tastings are free and open to all over 21.
Date: Sun, Aug 10, 2008

Portland's home of 1,000 brews, Belmont Station is featuring two killer sour beers on tap in their biercafe. On Tuesday
August 12th @ 5PM the Station will feature a "Puckerfest Flashback" Special Tapping of two rare kegs: Russian River Supplication (Brown ale aged in Pinot Noir wine barrels for one year with sour cherries, Brettanomyces yeast, and Lactobacillus & Pedicoccus bacteria) and Walking Man Blootvoeste Bruin (Barefoot Brown soured with Kombucha culture). Both these beers were on the schedule for Puckerfest but arrived too late.
Get them while you can, and remember to save me some!


ps-Check out the recently expanded craft beer tap selection at Belmont's biercafe, featuring such brews as Stone's Oaked Bastard and a few tasty selections from Fort George Brewing. Yum!